Missouri Tree Farm system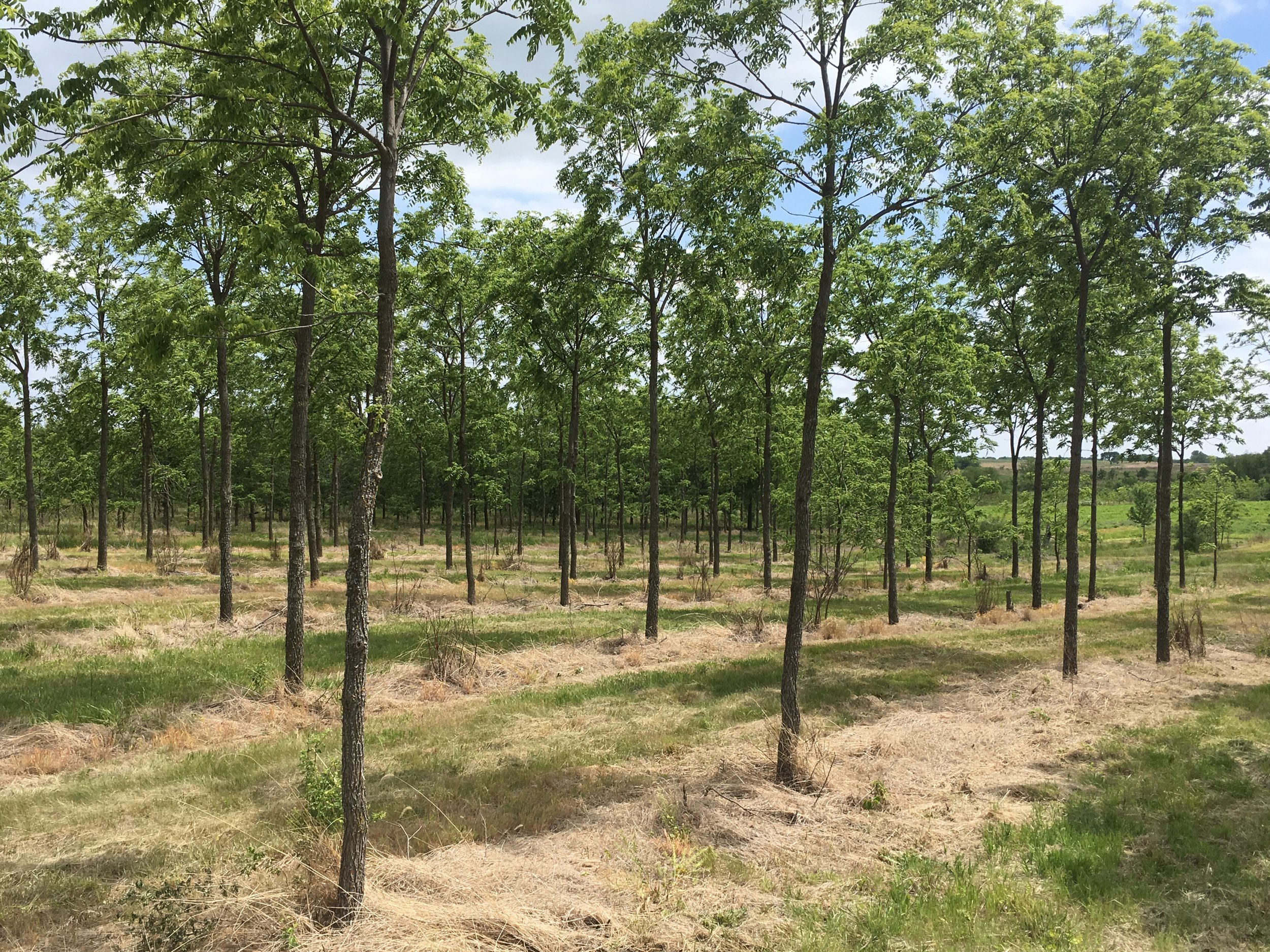 Many individuals tend to think Tree Farms are Christmas tree plantations. They think of trees in typical short term agricultural plant and harvest scenarios. Although Tree Farms can be plantations such as Christmas tree farms, they can also be planted walnut, pecan, pine, oak or any other tree species, but they are also native forests and woodlands. The key is that they are farms or any land with trees, forests or woodlands that are actively managed for wood, wildlife, water and/or recreation.
To become a Tree Farm, a property must meet the following minimum standards:
At least 10 acres of trees or forest;

Have a written forest management plan for the property that addresses water quality, soil conservation, wildlife habitat and timber;

Must be protected from wildfire, insects, diseases and destructive grazing, and;

Have completed some management activity(s).
If you don't have a management plan or have not completed any management activity, don't worry. The American Tree Farm System (ATFS) has resources to help you. You can go to the American Forest Foundation My Land Plan at https://mylandplan.org to develop a plan and map your property. You can also contact a professional forester to assist with writing a plan that meets the Tree Farm standards. You can contact a consulting forester by visiting http://www.missouriforesters.com or a state forester by contacting your Missouri Department of Conservation office at https://mdc.mo.gov/contact-engage. If you haven't completed management work yet, you can also sign up as a Pioneer Tree Farm to give you time to do some work and become a Certified Tree Farm. For more information about the Tree Farm Program in Missouri or to sign up to become a Tree Farmer, fill out the form under the join tab and you will be contacted.